HELLO! Now that the holidays are over and I'm not running around with my head chopped off, I wanted to share a few of my new designs, since the next holiday is Valentine's Day, my newest stuff is designed around that holiday. I will have lots more in the upcoming weeks, that I am excited about sharing! :) If you are wanting to place an order please visit
my Etsy site!
If you can't find what you are looking for, request a custom order!!!!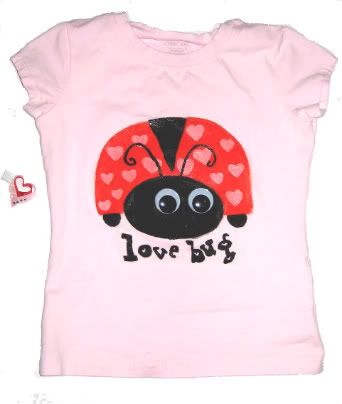 HAND PAINTED LOVE BUG TEE-SHIRTS
VALENTINE'S SPARKLE HEART CLIPPIES
WALL-E (EVE is still in production lol)
NOW THROUGH THE END OF JANUARY USE CODE 50off IN THE MESSAGE BOX AFTER PURCHASE AND SAVE 50% I WILL GIVE YOU A REFUND ON THE AMOUNT. CANNOT BE COMBINED WITH ANY OTHER OFFER. OFFER GOOD ON ORDERS $25 OR MORE.